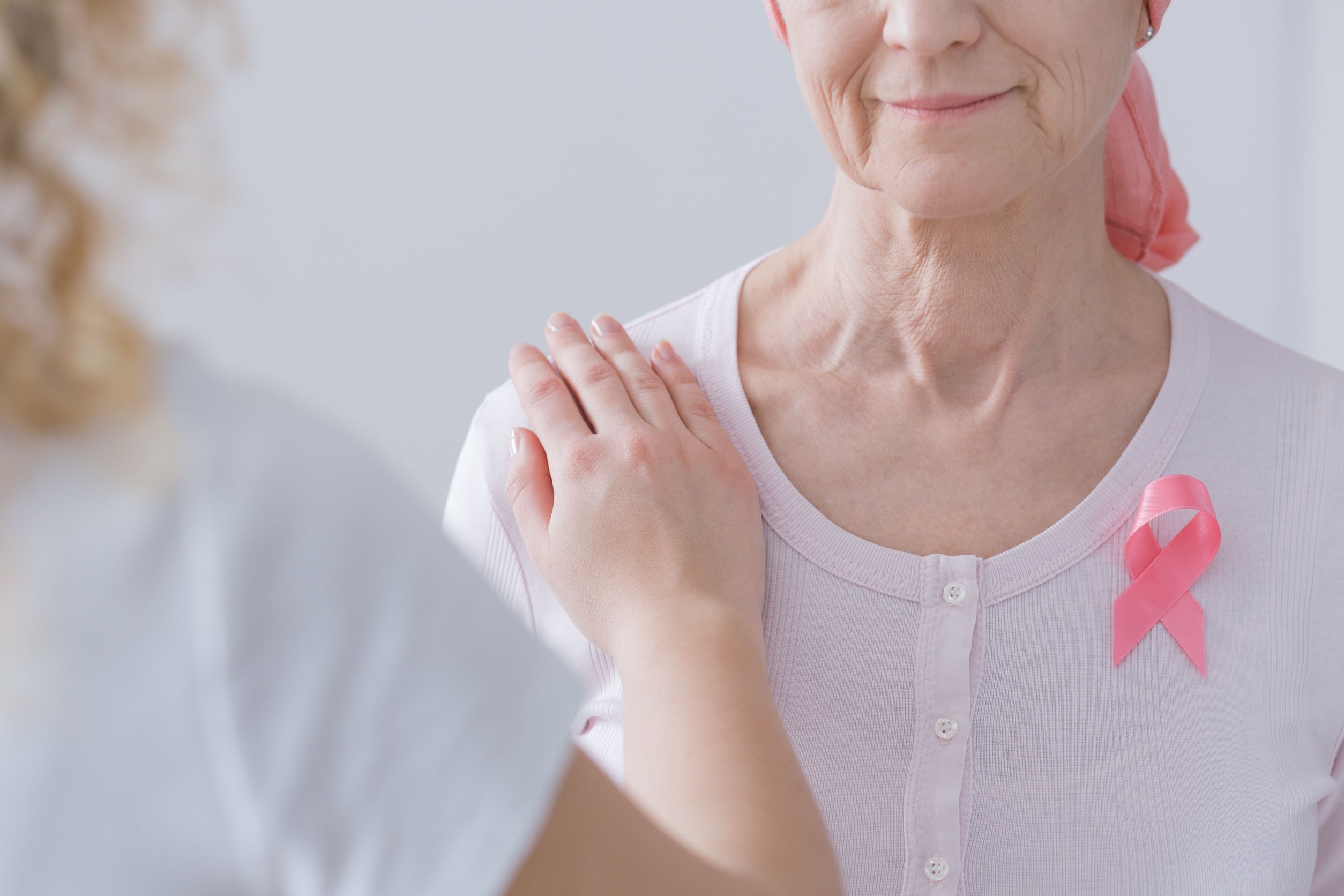 Ribociclib/letrozole has high biological activity in luminal B breast cancer (CORALLEEN trial from SOLTI research group)
By Wayne Kuznar for oncoXchange
Neoadjuvant ribociclib and letrozole achieves high rates of Risk of Relapse (ROR)-low disease at surgery in patients with high-risk luminal B breast cancer. Multi-agent chemotherapy also achieves high rates of ROR-low disease at surgery but with higher toxicity, said Joaquín Gavilá, MD, at the 2019 San Antonio Breast Cancer Symposium.
Results from the CORALLEEN trial from SOLTI research group presented here suggest "that in clinically high-risk luminal B disease, a chemo-free treatment strategy based on CDK4/6 inhibition is worth exploring in future neoadjuvant trials," said Dr. Gavilá, medical oncologist, Instituto Valenciano de Oncología, Valencia, Spain.
The PAM50 luminal subtype represents 30 to 40% of all hormone receptor (HR)-positive/HER2-negative breast tumors. Patients with luminal B disease have >10% risk of distant recurrence at 10 years. Most patients with luminal B disease currently receive (neo)adjuvant chemotherapy. The potential value of CDK4/6 inhibitors to help de-escalate chemotherapy in this group of patients remains unanswered, and was the basis for the CORALLEEN study presented here.
CORALLEEN was a noncomparative parallel two-arm trial in which postmenopausal women with clinical stage I-IIIA, a tumor size ≥2 cm, HR-positive/HER2-negative, and luminal B breast cancer by PAM50 were randomized to 6 months of multi-agent neoadjuvant chemotherapy (doxorubicin and cyclophosphamide every 3 weeks followed by weekly paclitaxel) or daily letrozole, 2.5 mg/day, plus ribociclib, 600 mg/day, in a 3 weeks on/1 week off schedule). Surgery was performed 2 weeks after the last dose of chemotherapy or within 7 days after the last dose of ribociclib. Additional systemic therapy was at the discretion of the investigator. PAM50 plus RNA/DNA sequencing and plasma samples were prospectively collected at baseline, day 15 and at surgery.

The primary endpoint was to determine the proportion of PAM50 ROR-low disease at surgery. The PAM50-ROR score is a second-generation genomic test that integrates gene expression data and clinical data (tumor size, nodal status) to define prognosis. The range of ROR scores is 0 to 100. ROR-low disease is defined as a risk of recurrence <10% after 10 years if treated with endocrine therapy only. In node-negative disease, the cutoff score for low-risk disease is ≤40; with one to three positive nodes, the cutoff is ≤15; in patients with ≥3 positive nodes, the ROR is considered high risk.

A total of 198 patients were assessed for eligibility from 21 sites, and 106 were randomized. Of the 52 randomized to ribociclib plus letrozole, 49 had surgical samples for genomic analysis; of the 54 randomized to chemotherapy, 51 had such samples. Baseline characteristics were well balanced between the two arms. Median tumor size across the overall study population was 51 mm. Almost 80% in each arm had T2 tumors and about 40% had positive axillary nodes. Median Ki67 expression was 32, the median ROR score was 75, and nearly 90% were ROR-high risk class.

Following chemotherapy, the ROR-low risk group represented 46.1% of the cohort, and following ribociclib/letrozole, 46.9% were classified as ROR-low risk.
"In other words, we observed that nearly 50% of the patients had downstaging from high risk to low risk in both treatment arms," he said.
The median ROR score was reduced from 75 at baseline to 25 in the chemotherapy arm and to 18 in the ribociclib/letrozole arm.
The median absolute change in ROR score between baseline and surgery was 46.1 in the chemotherapy arm and 46.9 in the ribociclib/letrozole arm. The vast majority of patients in both arms had a decrease in ROR score at day 15; "however, "the decrease in ROR score was more pronounced in patients treated with ribociclib, except for one patient," he said.
Median central Ki67 was reduced from 30 at baseline to 10 and 3, respectively.
Residual cancer burden 0-1 rates were 11.8% in the chemotherapy arm and 6.1% in the ribociclib/letrozole arm.
A preoperative endocrine prognostic index of 0 was observed in 17.3% of those treated with chemotherapy and 22.4% treated with ribociclib/letrozole. The coefficient correlation between Ki67 and ROR score was 0.7, said Gavilá, and all patients with residual disease had hormone receptor expression.
At surgery, intrinsic subtypes conversion from luminal B to luminal A occurred in 82.7% of the chemotherapy arm and 87.8% of the ribociclib/letrozole arm.
Overall, both treatments were well tolerated. Grade ≥3 adverse events were experienced by 69.2% in the chemotherapy arm and 56.9% in the ribociclib/letrozole arm. Adverse events leading to discontinuation occurred in 19.2% and 15.7% of the two arms, respectively.
Biomarkers associated with a decrease in ROR score in the ribociclib/letrozole arm were Ki67.