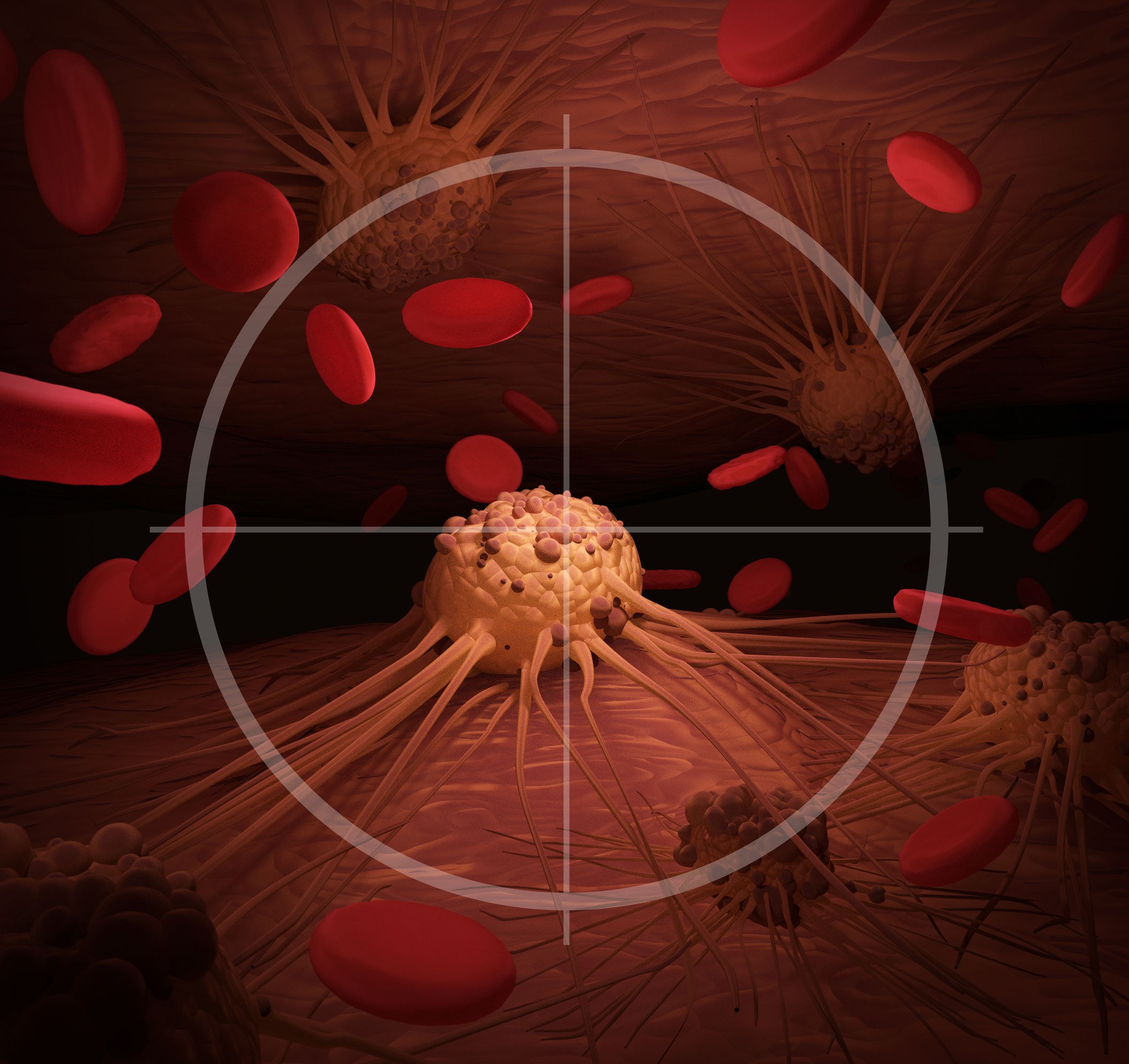 Abemaciclib added to endocrine therapy cuts risk of recurrence in HR+, HER2- breast cancer
By Wayne Kuznar for oncoXchange
The risk of invasive disease-free survival (IDFS) was reduced by about one fourth with the addition of abemaciclib to endocrine therapy compared with endocrine therapy alone in patients with high-risk early hormone receptor positive (HR+) human epidermal growth factor receptor 2 negative (HER2-) breast cancer.
Data from the international phase 3 monarchE study, conducted at >600 sites in 38 countries, revealed a highly significant 25.3% reduction (HR, 0.747; P=0.0096) in the risk of IDFS events in patients randomized to the abemaciclib plus endocrine therapy arm compared with endocrine therapy alone, reported Stephen Johnston, from the Royal Marsden Hospital NHS Foundation Trust, London, UK, at virtual ESMO 2020.
The 2-year rates of IDFS were 92.2% in the abemaciclib/endocrine therapy arm versus 88.7% in the endocrine therapy alone, for an absolute difference of 3.5%, said Prof. Johnston.
Separation of IDFS curves between the two treatment groups occurred early, he noted. "Importantly, the results indicate the prevention of early recurrence and reduction in metastases suggest an impact on endocrine resistance in subclinical metastatic disease that might be present in these high-risk patients, and attests to the efficacy in having an impact in the early setting," he said.
Up to 20% of patients with patients with HR+, HER2- experience disease recurrence or distant relapse in the first 10 years. "That risk of recurrence is much greater for those who have certain high-risk clinical or pathological features based on grade, nodes, and size, especially in the first few years on their adjuvant endocrine therapy," he said. Hence, novel treatments are needed to overcome resistance and prevent early recurrence and distant metastases.
Abemacliclib is a CDK4/6 inhibitor approved for use in patients with HR+, HER2- advanced breast cancer in combination with endocrine therapy based on the MONARCH 2 and MONARCH 3 trials. Based on its efficacy and safety in the metastatic setting, abemaciclib combined with endocrine therapy was explored in the adjuvant setting.
A total of 5,637 patients with HR+, HER2- early breast cancer with clinical and/or pathologic risk factors were randomized on an open-label basis in monarchE to abemaciclib (150mg twice daily for 2 years) plus endocrine therapy or endocrine therapy alone after completing primary treatment. High risk was defined as ≥4 positive axillary lymph nodes or 1 to 3 positive axillary lymph nodes and at least 1 high-risk feature such as tumor size ≥5 cm, histologic tumor grade 3, or hyperproliferation as determined by a centrally tested Ki67 ≥20%.
"More than 40% of the patients who entered the study were premenopausal," said Prof. Johnston.
In addition to the significant reduction in the risk of IDFS with the addition of abemaciclib, the risk of distant recurrence was reduced by 28.3% in the experimental arm (HR, 0.717; P=0.0085). "The greatest reduction in distant metastases was to the liver and bone," said Prof. Johnston.
In a statement prepared by ESMO, Giuseppe Curigliano, associate professor of medical oncology at the University of Milan, Italy, and chair of the ESMO Guidelines Committee, said "this is a very important trial and the findings will change practice. Once approved for high-risk HR+ HER2- early breast cancer the new standard of care for these patients will be to add 2 years of abemaciclib to endocrine therapy."
A clinical trial is needed to understand whether some patients treated with a CDK4/6 inhibitor can be spared chemotherapy, Prof. Cirigliano indicated. "So the next trial should be to compare endocrine therapy plus a CDK4/6 inhibitor versus chemotherapy in a selected population," he said.