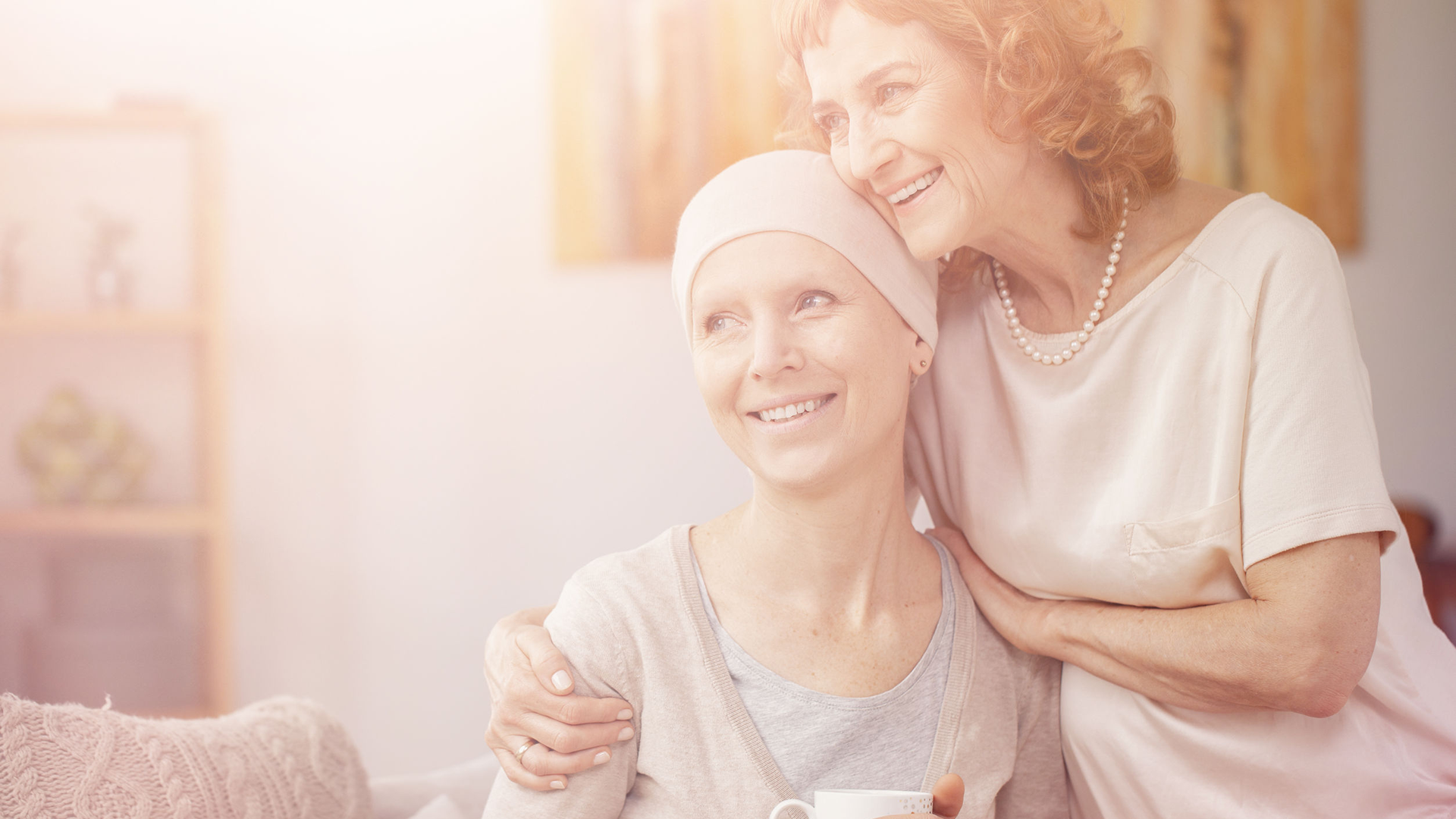 SABCS 2020 - Personalized HER2 strategies extending survival in early and metastatic HER2-positive disease
By Wayne Kuznar for oncoXchange
The introduction of multiple HER2-targeted therapies has resulted in impressive improvements in survival of patients with HER2-positive breast cancer, yet intrinsic and acquired resistance is still common, especially in the advanced setting.
A better understanding of the tumor biology and the underlying mechanisms of resistance is essential to guide new treatment strategies and patient stratification for personalized treatments and improved outcomes, said Rachel Schiff, PhD, at the virtual 2020 San Antonio Breast Cancer Symposium.

Treatment resistance is multifaceted and specific to disease stage, the organs involved, the type of treatment, and the overall make-up of the tumor as well as the host biological characteristics.
"In many ways, determinants of response and mechanisms of resistance are two sides of the same coin," said Schiff, associate professor, Baylor College of Medicine, Houston.
Key determinants of response include high and homogeneous level of HER2 gene, protein, and signaling; HER2-enriched status; and an intact PI3Kpathway.

Dual HER2 blockade (and endocrine therapy in estrogen receptor-positive tumors) can result in more complete tumor eradication in patients whose tumors are addicted to HER2 signaling. This observation suggests that some patients with tumors addicted to HER2 may not need chemotherapy, she said.

Key resistance mechanisms include genetic and post-transcriptional/translational alterations in HER2 and other HER receptors and impaired or activated factors of the tumor microenvironment.
High baseline level of tumor-infiltrating lymphocytes is associated with increased rates of pathologic complete response (pCR) in the neoadjuvant setting, she noted, and activation of selected immune pathways are associated with increased pCR rates and a more favorable prognosis in the early and metastatic settings. Data also suggest that constitutive expression of PD-L1 in a subset of HER2-positive breast cancer may act as a mechanism of immune evasion, contributing to anti-HER2 resistance.
"Altogether, these data suggest that reduced immune system activation plays a role in resistance to anti-HER2-targeted therapies," she said.

Other mechanisms of resistance include activation of adaptive/compensatory/acquired escape pathways in the presence of sustained HER2 inhibition, and activation of cell regulatory complexes such as cyclin D1/CDK4/6.

Aleix Prait, MD, PhD, head, Medical Oncology Department, Hospital Clinic Barcelona, Spain, discussed personalized treatment for early-stage HER2-positive breast cancer.

Most patients with stage I HER2-positive breast cancer should receive adjuvant paclitaxel plus trastuzumab (TH). On the basis of the ATEMPT trial, T-DM1 may be an alternative to TH for selected patients with stage I, HER2-positive breast cancer who are concerned about specific TH-related side effects and who understand the potential T-DM1-related toxicities, said Prait.
In ATEMPT, grade 2 neurotoxicity occurred in 11% of the T-DM1 arm versus 23% of the TH arm but the rates of early discontinuation due to any toxicity were 17% in the T-DM1 arm and 6% in the TH arm. All patients who fail to achieve pCR on TH should receive adjuvant T-DM1.
The value of neoadjuvant TH in stage I should be explored, as well as the duration of trastuzumab in this setting, he said.

In stage II-III HER2-positive breast cancer, the addition of trastuzumab to chemotherapy has resulted in improvements in disease-free survival and overall survival, but a substantial number of patient's relapse "and therefore new therapies are needed in this setting," he said.
Adjuvant pertuzumab is indicated in patients with node-positive HER2-positive disease based on results from APHINITY, he said. T-DM1 reduced the rates of a first invasive disease-free event and distant recurrence compared with trastuzumab in the KATHERINE study. Finally, extending adjuvant therapy with 1 year of neratinib can benefit some patients based on the EXTENET study.
Future studies are looking at both escalation and de-escalation strategies in early-stage HER2-positive breast cancer; new predictive and prognostic tools are needed for this purpose, said Prait.

Advances in the treatment metastatic HER2-positive breast cancer have resulted in durable disease control and prolongation of overall survival (OS), said Nancy U. Lin, MD, a medical oncologist at Dana-Farber Cancer Institute, Boston. Multiple regimens have demonstrated activity in central nervous system (CNS) metastases.

The addition of pertuzumab to docetaxel and trastuzumab improved both progression-free survival (PFS) and OS when used in the first-line setting in in patients with HER2-positive metastatic breast cancer enrolled in CLEOPATRA.

In the second-line setting, T-DM1 improved both PFS and OS compared with lapatinib/capecitabine in EMILIA, "and therefore, TDM-1 has been firmly established in the second-line setting," she said.
In the third line and beyond, trastuzumab deruxtecan, an antibody-drug conjugate (ADC), induced disease regression in heavily pretreated patients in the setting of metastatic disease in DESTINY-Breast 01.
Median PFS was 16.4 months and median OS has not been reached. Tucatinib improved both PFS and OS in patients with metastatic HER2-positive breast cancer who previously received trastuzumab, pertuzumab, and T-DM1 in the HER2CLIMB randomized trial.
CNS disease remains a challenge; combinations of lapatinib and capecitabine, neratinib plus capecitabine, tucatinib plus trastuzumab and capecitabine (HER2CLIMB) have induced CNS responses. In KAMILLA, T-DM1 was associated with regression of CNS target lesions. Other ADCs have also shown activity in patients with breast cancer and brain metastases.