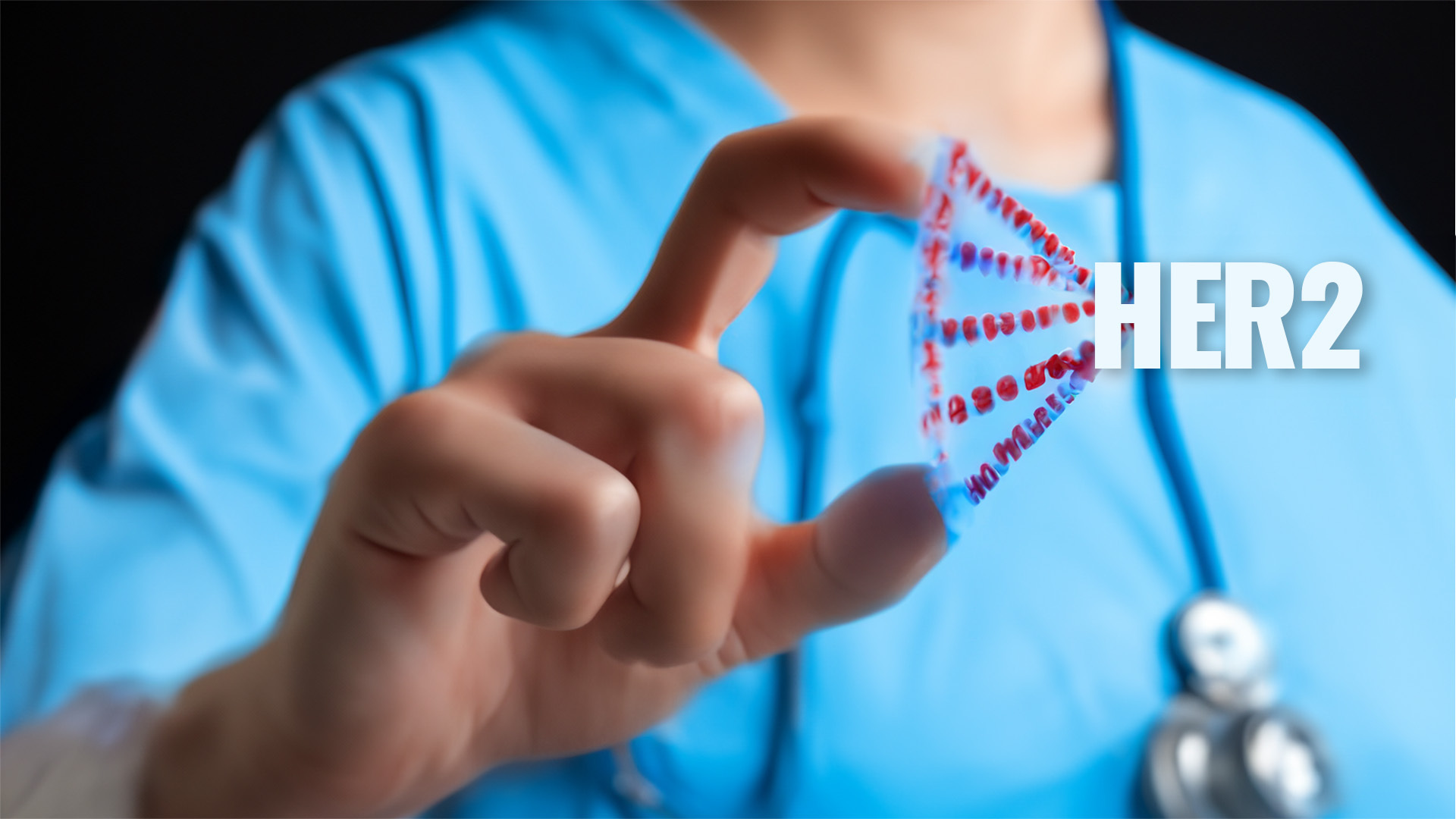 ASCO: Slight Revision In HER2 Testing Guidance for Breast Cancer
​By Wayne Kuznar for oncoXchange
The American Society of Clinical Oncology (ASCO) and the College of American Pathologists (ACP) have updated their HER2 testing guidelines to highlight the relevance of immunohistochemistry (IHC) 0 versus 1+ results.

The new HER2 testing report recommended by the two societies is a result of findings from the DESTINY-Breast04 trial.
"This update acknowledges a new indication for trastuzumab deruxtecan when HER2 is not overexpressed or amplified but is IHC 1+ or 2+ without amplification by in situ hybridization," wrote the expert panel, as published in the Journal of Clinical Oncology.
The 2022 publication of DESTINY-Breast04 served as the impetus for the ASCO-CAP revisiosn to the guidance. In the open-label Phase III DESTINY-Breast04 study, patients with breast cancer without HER2 overexpression or amplification but with IHC 1+ or IHC 2+ with in situ hybridization (ISH) not-amplified results had a significant improvement in survival when treated with fam-trastuzumab-deruxtecan-nxki compared with physician's choice of chemotherapy after progression on other therapies for metastatic disease. Participants in the chemotherapy (control) arm did not have access to trastuzumab deruxtecan after progression, and patients with IHC 0 results were excluded from the trial.
The DESTINY-Breast04 data extended the U.S. Food and Drug Administration–approved label indication of trastuzumab deruxtecan and resulted in premarket approval of the monoclonal IHC antibody testing system used in DESTINY-Breast04 (Ventana PATHWAY anti-HER2/neu 4B5 rabbit monoclonal antibody on the BenchMark ULTRA instrument) for a new use as a semi quantitative assay, to identify patients with breast cancer without HER2 overexpression or amplification who could be eligible for treatment with trastuzumab deruxtecan.
The report states that "the recommendations in previous (2013 and 2018) ASCO-CAP HER2 testing guideline updates are affirmed for classic anti-HER2 therapies that conventionally target HER2 signaling. Although no changes are made to prior recommendations, there should be awareness that, for metastatic patients without HER2 overexpression or gene amplification, an IHC 1+ or 2+ result may make patients eligible for treatment targeting non amplified/non over expressed levels of HER2 expression (and IHC 0 results would not), for which trastuzumab-deruxtecan is the only currently available agent."
The expert panel wrote that although there is clearly a new role for IHC assays to most accurately identify tumors that test HER2 IHC 1+ or 2+/ISH not-amplified, this clinical need is based on DESTINY-Breast04 clinical trial entry criteria rather than the demonstration of a new predictive or prognostic threshold for HER2 IHC test results below overexpression (IHC 3+). "As patients whose cancers tested IHC 0 in a central laboratory were ineligible for the trial, and trial data did not identify a differential benefit between patients with IHC 1+ and 2+/ISH notamplified treated with trastuzumab deruxtecan, no new predictive biomarker threshold for response (yes or no) has been identified among tumors historically classified as HER2-negative for overexpression or amplification. Instead, a new threshold has been artifactually created between a result of IHC 0 and IHC at least 1+ to determine access to the drug based on trial eligibility," the report states.

They noted that a result of IHC 0 may not mean that a cancer has no targetable HER2 protein present because HER2 assays are semiquantitative and were optimized to detect HER2 overexpression. Some data suggest that IHC0 cancers respond similarly to trastuzumab deruxtecan as do HER2-Low cancers
Available IHC assays may be suboptimal for detecting low levels of HER2 protein expression, the panel adds, "and could result in false-negative and false-positive test determinations around the IHC 0/IHC 1+ threshold that would incorrectly influence treatment recommendations and potentially impact data from ongoing clinical trials that still rely on them." There is no evidence that HER2-Low is a new or reproducibly defined subtype of breast cancer with distinct prognostic or predictive implications. "While it is premature to create new result categories of HER2 expression (eg, HER2-Low, HER2-Ultra-Low), best practices to distinguish IHC 0 from 1+ are now clinically relevant," according to the expert panel.