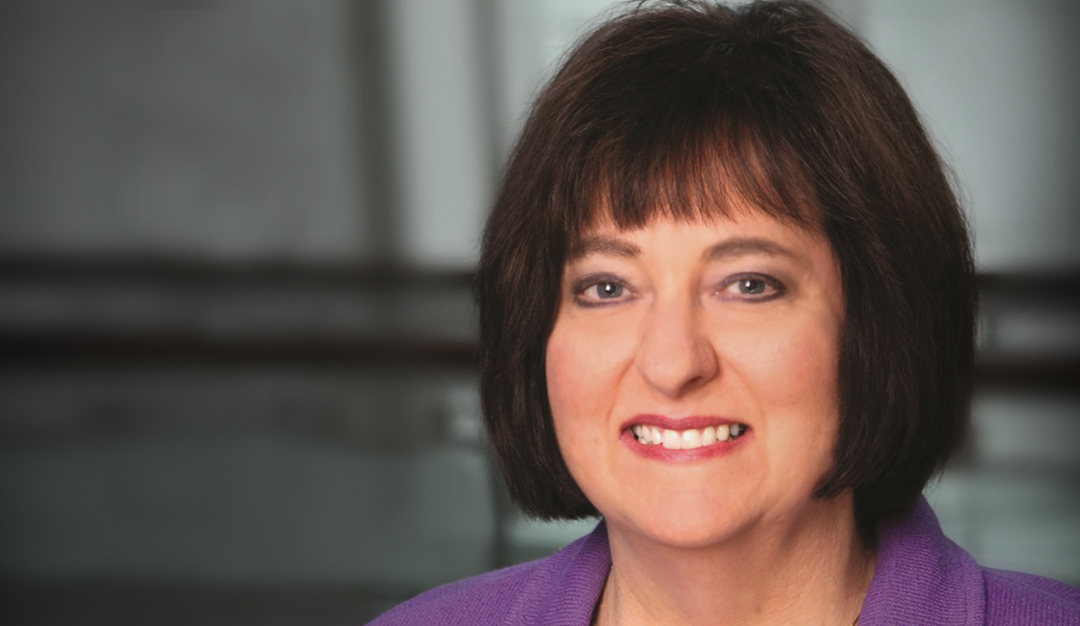 ASCO 2022 - Gianni Bonadonna award lecture highlights lessons learned from SWOG collaborations
​By Wayne Kuznar for oncoXchange
The discovery of groundbreaking breast cancer therapeutics and participation in practice-impacting clinical trials were some of the personal accomplishments reviewed by Kathy S. Albain, MD,
In her 2022 Gianni Bonadonna Breast Cancer Award lecture delivered at the 2022 ASCO Annual Meeting.
The award recognizes an active clinical and/or translational researcher with a distinguished record of accomplishments to advance the field of breast cancer and with exceptional mentoring abilities. The recipient's research should have had a practice-altering effect on the field of breast cancer diagnosis or treatment. The award also generously funds a research fellowship for an oncology trainee, who Dr. Albain will mentor., as she was mentored by Dr. Bonadonna Dr. Albain received the award in recognition of her pioneering work in research and patient care and for her dedication to mentoring the researchers of tomorrow.

She focused on 4 research and care domains during her science career, each with her mentors, mentees, and close collaborators: 1) breast cancer therapeutics and practice-impacting clinical trials, 2) translational medicine research, 3) cancer survivorship, and 4) health care delivery, special populations, and equity.

Dr. Albain, the Huizenga Family Endowed Chair in Oncology Research, professor of Medicine at Loyola University Chicago Stritch School of Medicine, has applied the team science approach in which professionals from several disciplines collaborate, in National Cancer Institute (NCI) cooperative groups, particularly the Southwest Oncology Group (SWOG), where she is vice chair for Clinical Trials Partnerships.

As a SWOG collaborator, Dr. Albain led major trials in breast and lung cancer that have improved patient care and survival rates.
the SWOG S8814 (NCI Intergroup 0100) trial provided new hypotheses to study and validate over many years. The trial proved its 2 hypotheses. First, it found that for postmenopausal women with node-positive, estrogen receptor-positive breast cancer, survival was better if patients received anthracycline-based chemotherapy and tamoxifen rather than tamoxifen alone, the standard of care at the time. In addition, Dr. Albain and colleagues reported that survival was optimized when tamoxifen was given after cyclophosphamide, adriamycin, and 5-fluorouracil rather than receiving the 2 treatments simultaneously.
Several S8814 hypothesis-generating or validation projects were highlighted. One such project was the collection of tumor specimens collected in the S8814 trial and analysis of the biology of the specimens for prediction of disease-free benefit by treatment using the 21-gene Recurrence Score. The hypothesis was that not all patients required chemotherapy. The patients whose breast cancers had a low Recurrence Score did not benefit from added chemotherapy, whereas those with a high score achieved improved survival outcomes. It was also found that 10-year breast cancer-specific survival by treatment could also be predicted by the Recurrence Score.
These discoveries prompted a National Clinical Trials Network (NCTN) trial (SWOG S1007; RxPONDER, published in the New England Journal of Medicine), and a decade later, the S8814 trial outcomes were validated in RxPONDER.
Through their research, no benefit on invasive disease-free survival or distant relapse-free survival was found to chemotherapy in the postmenopausal setting with a Recurrence Score <25 and 1 to 3 positive nodes.
As a result, postmenopausal patients with 1 to 3 positive lymph nodes can now safely avoid chemotherapy, she noted, as long as the Recurrence Score was low. RxPONDER will continue to follow patients for many years, which will translate into more insights and a number of translational medicine projects. She described hypothesis-generating findings derived from S8814 whole transcriptome discovery analyses of metagene predictors of late relapse and chemotherapy benefit.
A simultaneous interest in patient care and research in breast and lung cancer has set Dr. Albain apart from her colleagues throughout her career.