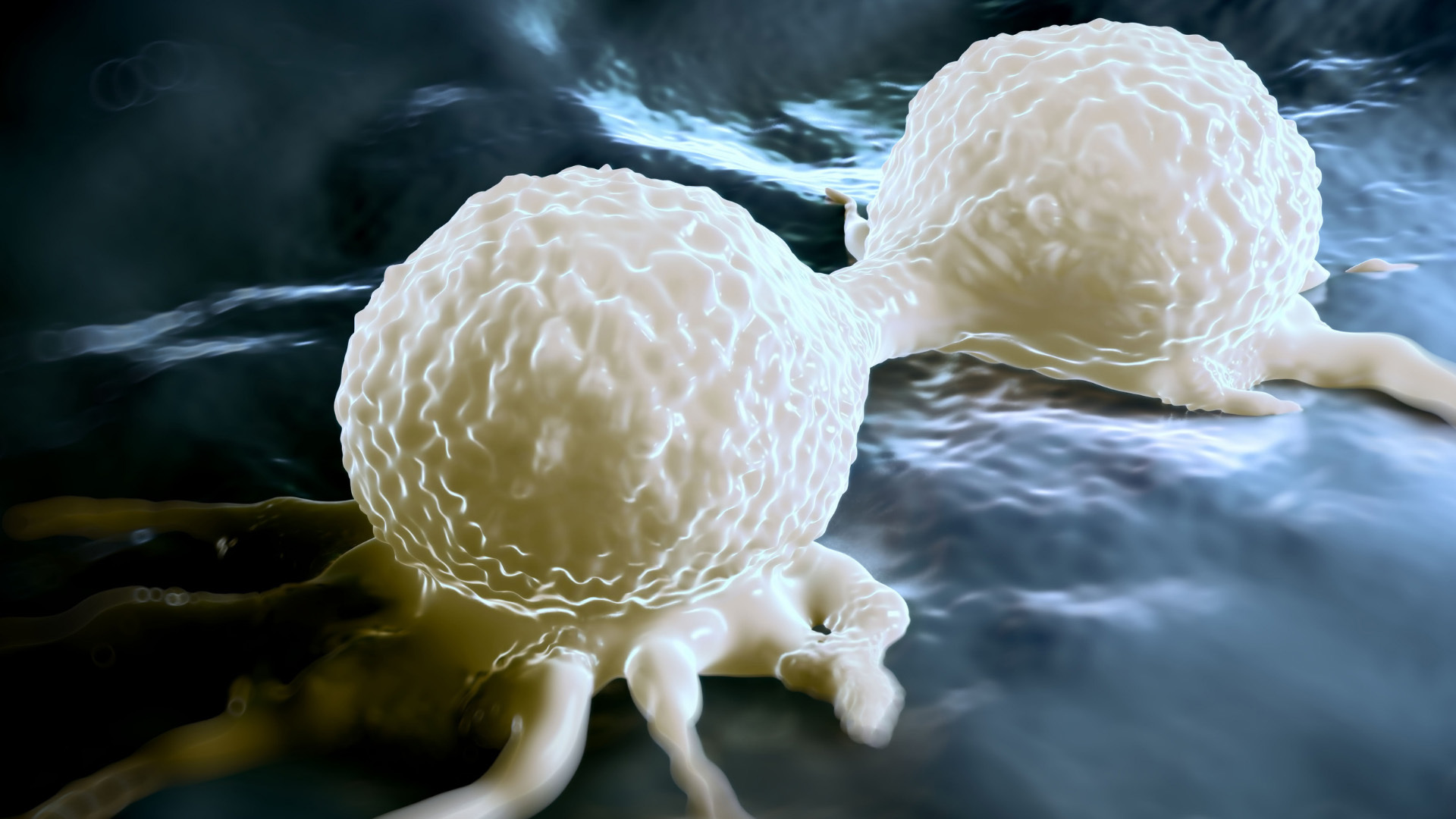 SABCS 2022 - Antibody-drug conjugates were blockbusters in 2022 for treatment of advanced breast cancer
​By Wayne Kuznar for oncoXchange
The year 2022 was a "blockbuster year for antibody-drug conjugates," said Melinda Telli, MD, director of the Breast Cancer Program at Stanford Cancer Institute, Stanford, Calif., in her year in review in advanced breast cancer.
Among the highlights, trastuzumab deruxtecan (T-DXd) was shown to improve progression-free survival (PFS) and overall survival (OS) in pretreated advanced HER2-low breast cancer in the DESTINY-Breast04 study, and T-DXd was also shown to improve OS in pretreated advanced HER2- positive breast cancer in DESTINY-Breast03.
Another antibody-drug conjugate, sacituzumab govitecan, improved both PFS and OS in heavily pretreated patients with advanced estrogen receptor (ER) positive/HER2-negative breast cancer in TROPiCS-02.
In DESTINY-Breast04, T-DXd improved median PFS from 5.1 months with a chemotherapy combination of physician's choice (TPC) to 9.9 months, and in the hormone receptor (HR)-positive patients, median PFS improved from 5.4 months in the TPC arm to 10.1 months in the T-DXd arm. Median OS was 16.8 months with TPC versus 23.4 months in the T-DXd arm in the overall study population, and 17.5 months and 23.9 months, respectively, in the HR-positive subset.

Updated results from DESTINY-Breast03, presented during SABCS 2022, showed demonstrate maintenance of superiority of T-DXd over trastuzumab emtansine (T-DM1) on PFS and significantly longer OS at a median follow-up of 28.4 months for the T-DXd arm and 26.5 months for >span class="markedcontent">treated with T-DM1). At 12 months, 94.1% of patients in the T-DXd arm were alive, compared with 86% in the T-DM1 arm. After 24 months, OS rates were 77.4% and 69.9% for patients treated with T-DXd and T-DM1, respectively.
In TROPiCS-02, the sacituzumab-treated arm had a median PFS to 5.5 versus 4.0 months in the TPC arm; the PFS rates at 6 and 12 months were 46% versus 30%, and 21% versus 7%, respectively. Sacituzumab versus TPC showed a numeric but nonsignificant difference in OS (13.9 vs 12.3 months). Median duration of response was 7.4 versus 5.6 months in the 2 arms, respectively.
"T-DXd's approval in HER2-low breast cancer represents a bold new frontier in HER2-targeted therapy," declared Dr. Telli. "T-DXd has truly remarkable activity in pretreated advanced HER2-positive breast cancer.

CDK4/6 inhibitors
There were also some disappointments, notably with the CDK4/6 inhibitor palbociclib, which when added to letrozole failed to improve OS in the first-lines setting for treatment of HR-positive/HER2- metastatic breast cancer in PALOMA-2. In the MONARCH-3 study of abemaciclib added to anastrozole or letrozole, an interim analysis showed OS data maturing favorably for abemaciclib over placebo in the combination strategy, with an observed difference in median OS of 12.6 months that did not reach statistical significance.
An OS benefit with abemaciclib will probably emerge, with further follow-up said Dr. Telli, similar to what was seen with ribociclib in the MONALEESA-2, MONALEESA-7, and MONALEESA-3 studies.
At this point in time, no head-to-head comparisons of CDK4/6 inhibitors exist to guide the choice in the first-line setting and differences in toxicity between agents are important to consider, she said.
Novel agents in ER+/HER2- metastatic breast cancer
An AKT inhibitor and an oral selective estrogen receptor degrader (SERD) were novel agents explored in the advanced breast cancer setting in 2022.

At SABCS, the AKT inhibitor capivasertib when added to endocrine therapy improved PFS in HR-positive/HER2- metastatic breast cancer in the CAPitello-291 study.
Patients treated with capivasertib plus fulvestrant had a median PFS of 7.2 months, compared with 3.6 months in patients treated with placebo plus fulvestrant, corresponding to a 40% lower risk of progression among patients treated with capivasertib plus fulvestrant arm. An OS analysis was performed at 28% maturity, with a hazard ratio of 0.74 (95% CI, 0.56-0.98) in the overall population and 0.69 (95% CI, 0.45-1.05) in an AKT pathway-altered population, both favoring capivasertib.
The oral SERD elacestrant demonstrated modest activity post-CDK4/6 inhibitor, particularly in ESR1-mutant HR+/HER2- metastatic breast cancer, according to results from the EMERALD phase 3 study.
The study met both primary endpoints of improved PFS in the overall study population and in the subset with ESR1 mutations. Among all patients, those randomized to elacestrant had a 30% reduction in the risk of progression or death versus standard of care, and among those with ESR1 mutations, the reduction in risk of progression or death reduction was 45%.
Oligometastatic breast cancers
Stereotactic body radiotherapy/resection added to standard of care systemic therapy did not improve PFS or OS in newly oligometastatic breast cancer in the NRG-BR002 study, an important negative finding, said Dr. Telli.