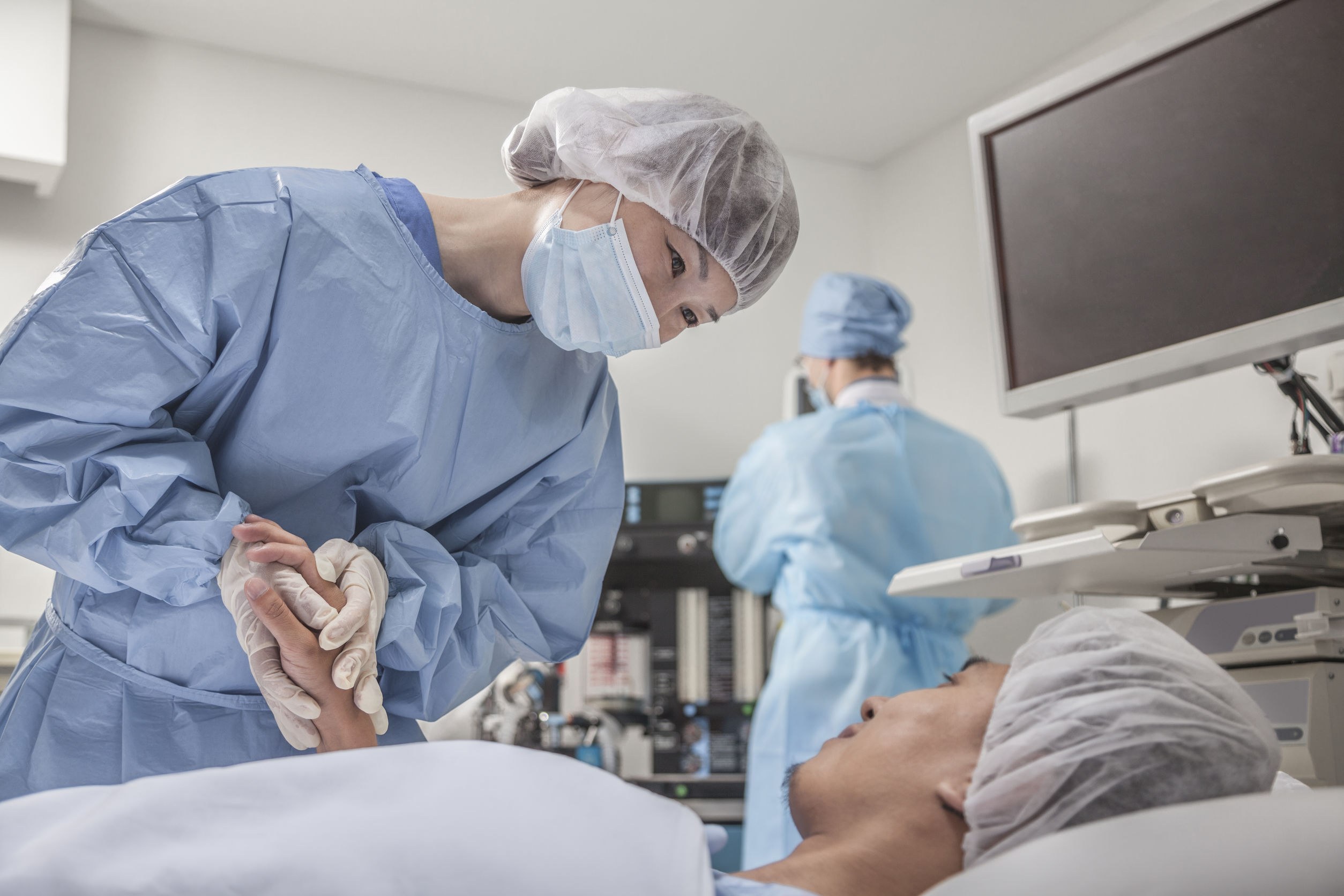 Surgery First? Breast Tumor Anatomy Tells the Story
Surgery First? Breast Tumor Anatomy Tells the Story
By Ed Susman for oncoXchange
VIENNA, Austria – Whether surgery for early stage breast cancer is preformed before or after administration of chemotherapy really depends upon the tumor, said special lecture speaker Eric Winer, MD, of Harvard Medical School, at the 16th St. Gallen Breast Cancer Conference.
"At this point there is no survival advantage between adjuvant and neoadjuvant therapy," said Winer, director of breast oncology at the Susan F. Smith Center for Women's Cancers at Dana-Faber Cancer Institute/Harvard Medical School, Boston, Massachusetts. "Since studies have shown no survival benefit, it is important to look at when one would perform adjuvant therapy, or surgery first."
He said that the goals of both adjuvant and neo-adjuvant therapy are the same: To eradicate micro-metastatic disease and to improve overall survival. "Ultimately, it all comes down to how long and how well you live," Winer said in his presentation.
"Neo-adjuvant therapy is the same treatment as adjuvant therapy except if it is given before rather than after surgery most of the time," he said. "But with neo-adjuvant therapy we are also trying to decrease the extent of the surgery, provide prognostic information, identify candidates for additional treatment approaches; potentially to test de-escalation trials and strategies and to conduct tissue-intensive trials."
The adjuvant surgery approach would work for patients who don't need some type of therapy to reduce the size of the tumor or improve surgical options. "This is true for most early stage cancers – for Stage 1 HER2-positive disease," Winer suggested. "We can give a much easier chemotherapy regimen than we would give for patients who have Stage 2 or Stage 3 disease. But we need to know the anatomic extent of the disease.
"The same is true in triple negative disease where many of you would not give an anthracycline and taxane based regimen to a patient who has the smallest of all tumors whether you call that T1a, T1b or all Stage 1," he said.
Winer suggested that in Stage 1 or 2 estrogen receptor positive disease that it intermediate in grade additional information may be needed to determine treatment options. "In this situation we often use genomic profiles to try to help make decisions about adjuvant therapy, but particularly when those profiles don't give us such clear answers, the anatomic extent of disease may influence your decisions in clinical practice.
"When it is difficult to follow what is going on in the breast because the tumor is not palpable or imaging for what ever reason is not clear, it is difficult to get excited about neo-adjuvant therapy," he said. "I will acknowledge that there are going to be situations when you will decide to do surgery first and you will find more disease in the breast or lymph nodes than you initially thought would be there and you may regret it, but this isn't common and it doesn't change my approach to what the situation is about."
Winer said that neo-adjuvant approaches to treatment might depend on the stage and grading of disease. "For many of us, patients who have Stage 2 of Stage 3 triple negative breast cancer or HER2-positive disease are probably optimally treated with the neo-adjuvant approach," he said. "If it is clear that a women is going to have to get chemotherapy, she might as well get that therapy upfront. If optimal surgical therapy will be facilitated by neo-adjuvant treatment then that is the approach you want to take whatever that neo-adjuvant therapy is."
However, he did provide a caution for using the neo-adjuvant route. "There is one twist," he said. "That is, to be successful giving neo-adjuvant therapy, you really need to have a multidisciplinary team in place that is adequately functioning because surgeons and medical oncologists and radiation oncologists need to be able to talk to on another and communicate about the patient."
Winer said that delay in treating patients following surgery can lower the chances for treatment success. "There is one subset of patients for which delays in administration of treatment, specifically chemotherapy may be problematic," he said.
"This perhaps applies to triple negative patients more than any other group," Winer said. "Clearly starting with chemotherapy minimizes the issue and this is almost certainly a bigger problem for underserved women, some of whom may undergo surgery and then never make their way to see a medical oncologist afterwards and receive no additional therapy."
There are a number of studies that have looked at treatment delays, particularly in the triple negative setting. He cited the British Columbia registry which showed that an interval from surgery to the start of chemotherapy of more than two weeks led to a worse outcome, and a similar study at the University of Texas MD Anderson Cancer Center, Houston, showed the outcomes were worse if there was a 30-day interval and that bad outcome was magnified when the delay in treatment extended more than 60 days after surgery.