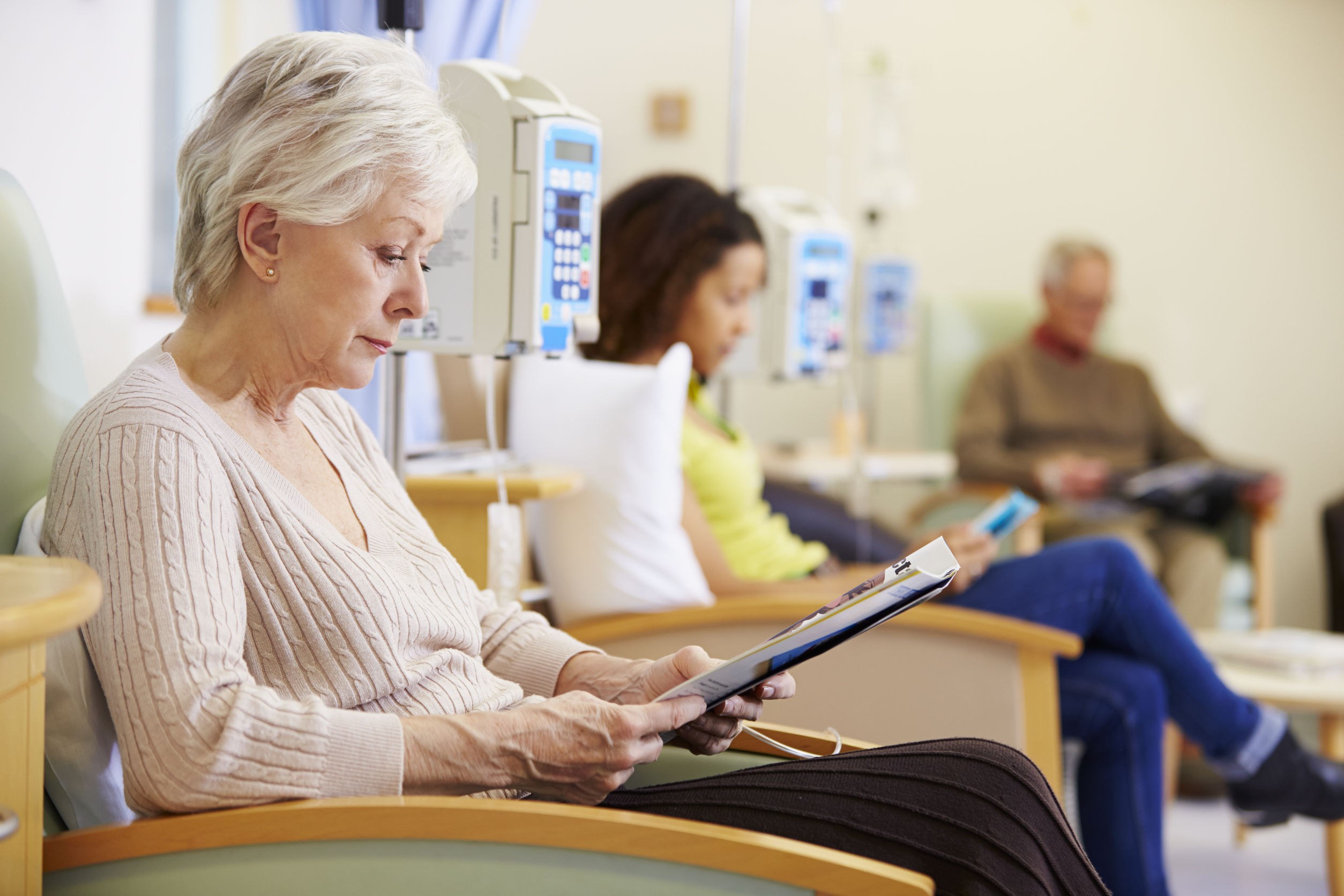 First ever improvement in survival realized with tailored treatment over chemo in patients with advanced mTNBC
By Wayne Kuznar for oncoXchange
Patients with metastatic triple-negative breast cancer (mTNBC) who were randomized to the antibody-drug conjugate (ADC) sacituzumab govitecan in the phase 3 international ASCENT trial had a 59% reduction in the risk of disease progression and a 52% improvement in overall survival (OS) compared with patients randomized to physicians' choice chemotherapy.
ASCENT "is the first phase 3 study to demonstrate a significant improvement in efficacy with a first-in-class Trop-2-directed ADC compared to standard chemotherapy in patients with previously treated mTNBC," said lead investigator Aditya Bardia, MD, PhD, during the virtual 2020 ESMO Congress.
"The clinical benefit here confirms the use of sacituzumab as a standard therapy in patients with pretreated mTNBC," he said.
Sacituzumab govitecan is a first-in-class Trop-2-directed ADC. The antibody component is targeted to trophoblastin surface antigen-2, which is highly expressed in all subtypes of breast cancer and is linked to poor prognosis. Sacituzumab was granted approval by the U.S. Food and Drug Administration for the treatment of mTNBC.
ASCENT is an open-label phase 3 confirmatory study of sacituzumab in patients with refractory/relapsed TNBC. Eligible patients must have received two or more prior lines of standard chemotherapy for the treatment of for advanced disease. A total of 529 patients from 88 sites in 7 countries were randomized 1:1 to sacituzumab (10 mg/kg IV) or single-agent chemotherapy of physician's choice capecitabine, eribulin, vinorelbine or gemcitabine). The predefined primary endpoint was progression-free survival (PFS) measured by blinded independent central review in the 468 patients randomized who were negative for brain metastases.
"Earlier this year, by unanimous Data Safety Monitoring Committee recommendation, the ASCENT trial was halted early due to compelling evidence of efficacy," said Dr. Bardia, director of Precision Medicine at the Center for Breast Cancer and founding director of the Molecular and Precision Medicine Metastatic Breast Cancer Clinic, Massachusetts General Hospital Cancer Center, Boston.
Median patient age was 54 years. All patients received a prior taxane and nearly one third in each arm received a prior checkpoint inhibitor.
At data cutoff was March 11, 2020, median PFS was 5.6 months in the sacituzumab arm versus 1.7 months in the control arm, corresponding to a 59% reduction in the risk of progression in the sacituzumab arm (HR, 0.41; P<0.0001). Similar results were observed for investigator assessed PFS, with an HR of 0.35, as well as in the full population that included those with brain metastases, with an HR of 0.42.
The PFS benefit of sacituzumab over chemotherapy was consistent across all prespecified subgroups, including by prior checkpoint inhibitor use and the presence of liver metastases.
OS survival was 12.1 months in the sacituzumab arm versus 6.7 months with standard chemotherapy, corresponding to a 52% improvement in the experimental arm (HR, 0.48; P<0.0001).
The objective response rate was significantly improved with sacituzumab versus chemo (35% vs. 5%; P<0.0001).
The most common treatment-emergent adverse events of any grade with sacituzumab were neutropenia (62%), anemia (34%), diarrhea (59%), nausea (57%), fatigue (45%), and alopecia (46%). Grade-3 and grade-4 neutropenia occurred in 46% and 17%, respectively, in the sacituzumab arm. Ten percent of patients in the sacituzumab arm had grade-3 diarrhea, 8% had grade-3 neutropenia, and 5% had grade-3 febrile neutropenia. Neutropenia was managed with dose reduction, dose delays, and the use of growth factors as needed. There were no instances of severe cardiovascular disease in the sacituzumab arm.
Ongoing studies are evaluating sacituzumab in earlier lines of therapy including the neoadjuvant and adjuvant settings, in combination with other targeted agents, and in patients with hormone receptor-positive metastatic breast cancer, Dr. Bardia said.