CLINICAL IMPACT Series
ASCO 2022 Breast Cancer : Clinical Impact on Your Practice
Summary
Panel discussion and review of ASCO 2022 Breast Cancer data and its impact on clinical practice moderated by Dr. Jamil Asselah featuring Dr. Khashayar Esfahani's review of treatment in Neoadjuvant and Adjuvant modalities and Dr. Isabelle Gingras's metastatic breast cancer review and its impact on clinical practice.
Recorded from the LIVE webinar on Tuesday June 21 2022
Note: This program is also available in a separate French language recording with Dr. Sara Soldera filling in for Dr. Esfahani. Simply switch the language setting at the top right to see this version.
Highlights
1

Updates on immunotherapy in the neoadjuvant setting.

2

Novel drugs entering clinical trials in neoadjuvant

3

Long term follow-ups of RANKi adjuvant treatments

4

Practice changing data from the DESTINY-Breast04 setting a new standard of care for patients in second line chemotherapy in the metastatic setting and a new category « HER2 low » to include in treatment algorithm for metastatic breast cancer

5

Promising new treatment options Sacituzumab govitecan from the TROPiCS-02 trial in HR+/HER2- population heavily pretreated

6

Reassessment of current practices with the overall survival data from PALOMA 2 that all the CDk4/6 inhibitors might not be equal

7

Are there any benefits of Oligometastasis ablation from the NRG-BR002 trial?

8

Daily Practice: does dose reduction of ribociclib impact the efficacy?
This event is sponsored by: :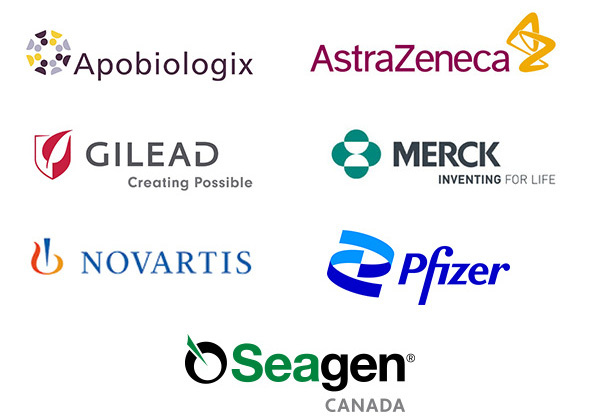 Dr Jamil Asselah, MD, FRCPC
Medical oncologist

Montreal, Quebec, Canada
McGill University Health Centre, President of the McPeak-Sirois Group Scientific Committee

Dr. Khashayar Esfahani, M.D., FRCPC M.Sc.
Medical oncologist

Montreal, Quebec, Canada
St Mary's Hospital and Jewish General Hospital, Member of the Scientific Committee of the McPeak-Sirois Group

Dr. Isabelle Gingras, M.D., FRCPC
Hemato-oncologist

Montreal, Quebec, Canada
Hôpital du Sacré-Cœur-de-Montréal, Member of the Scientific Committee of the McPeak-Sirois Group